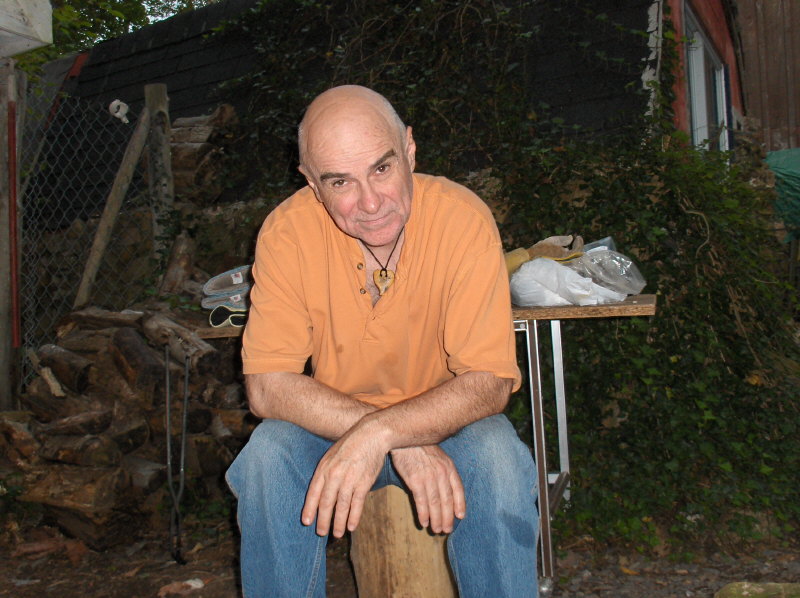 Carmen now juggles a full-time job alongside his creative work.
A graduate of the Nova Scotia College of Art and Design, Dalrymple first worked as a production potter while living out West. He points out that his work has continued to evolve over the years. "It takes a long time to hone your craft", he says. After returning to Nova Scotia, he enrolled in an entrepreneurship course at Acadia University and, from there, went on to establish Mud Creek Pottery in Wolfville.
While his original focus was on creating pottery more functional in nature, he is now experimenting with works that are non-functional, such as clay sculptures, mask and vases. He says a certain freedom comes with making that kind of switch, one that allows him to experiment with finishes aside from the traditional glazing required on pottery designed for food and drink.
He has also started working on a series of sculptures most recently completing sculptures that are up to 28 inches high. "These are hollow pieces, and they are very challenging to work on", admits Dalrymple. See Blue.blue sky pottery on Facebook.